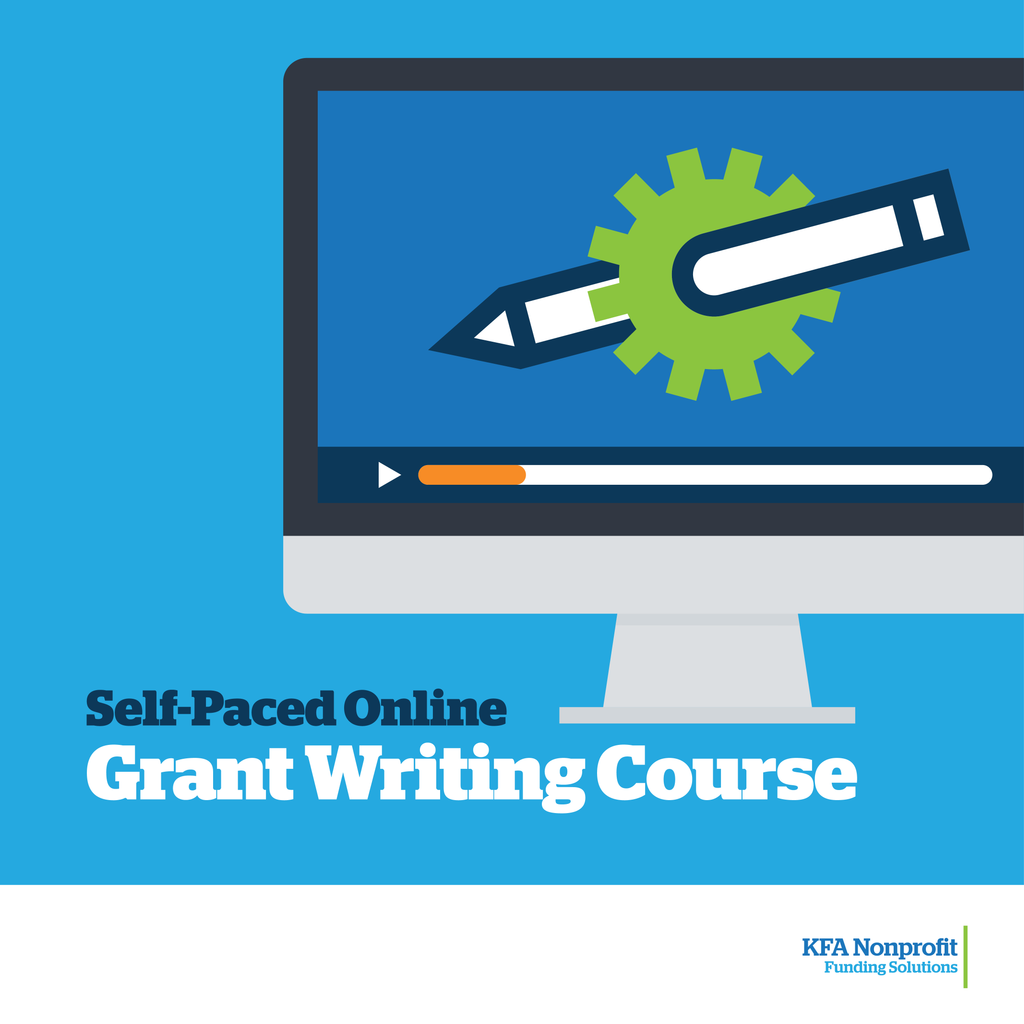 $850.00
$999.00
Self-paced Online Course: Grant Funding - Making Grant Writing Work for Your Organization
The "Grant Funding: Making Grant Writing Work for Your Organization" Curriculum
Session 1: Welcome to the Grant World
Learn the things you need to do to make your organization Grant Ready and get an overview of the grant-funding process.
Session 2: Getting Started Picking Projects & Building a Team,
Learn to identify viable projects that support your organization's mission and better understand the various roles of the grant-writing team members.
Session 3: Logic Model Planning
Learn how to construct a Logic Model quickly and easily. The Logic Model planning tool helps your organize project components in a concise framework, giving you a viable launching pad for your grant proposals.
Session 4: Finding Funding
Identify the best sources for grant opportunities and deep dive into the two best sites for federal and foundation grant opportunities.
Session 5: Translating the Logic Model into a Grant Proposal
Transform your logic model into a winning grant proposal. This step-by-step guide shows you how to turn a logic model into the major sections of a grant proposal: project abstract/synopsis, project narrative, project budget and appendices.
Session 6: Strategies for Writing a Compelling Narrative
Learn my easy formula for writing a compelling, persuasive grant proposal narrative. This session goes to the heart of what makes my system not only efficient, but also highly effective.
Session 7: Post Award Considerations
Find out what you need to do after you've been awarded funding. This ensures your funding efforts are a continuous process, leading to sustainability and long-term success.
Every session includes downloadable, supplemental resources and meaningful activities that build your skills. You'll also get a 100+ page workbook that includes:
The Practical Grant-Ready Checklist;
Logic Model Template;
Standard Proposal Outline;
Sample Federal Request for Proposal; and,
Many other useful references and tools you will keep handy for years to come!
HOW IT WORKS
Work at your own pace! You can complete the course in 7 weeks or less. But we know how busy you can get, especially at certain times of year. You will have access for up to 6 months to complete the course on a schedule that works for you.
Register for the course
Watch the video content
Review key points
Complete activities 
Pass the quiz and move on to the next session
"Grant Funding: Making Grant Writing Work for Your Organization" is packed with everything you need to be a winning grant writer. This course is based on the system we use every day to win grants for clients. We believe so strongly in this training, we use it to train all of our employees.
Not only will this course bring you valuable professional training, full participation in Grant Funding: Making Grant Writing Work for Your Organization is applicable for 25 points in Category 1.B – Education of the CFRE International application for initial certification and/or recertification.